Skip to content
Skip to navigation menu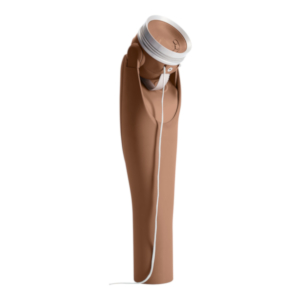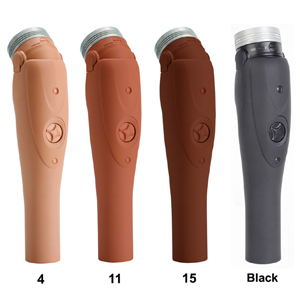 DynamicArm Plus
Item #: 12K110N=50-1
Color number 11. For size 50 mm lamination ring.
Overview
For users with more than 2 myo signals
Like the DynamicArm, the 12K110N DynamicArm Plus elbow joint is myoelectrically-controlled and driven by an electric motor. It is intended for fitting users with transhumeral or higher amputation levels or users with more than 2 original signals.
The DynamicArm Plus has the same features as the DynamicArm standard. In addition, it can also process up to 8 input signals.

Key Benefits:
Control with up to 6 MyoBock electrodes and up to 2 switches
High lifting and holding force
Natural, delicate control with quick, precise positioning
Attractive appearance
Low noise level, no noise at all during free swing
Natural free swing behavior
DynamicArm Plus is suitable for combination with other myoelectric prosthetic components from Ottobock, such as:
10S17 Electric Wrist Rotator
8E38=8* SensorHand Speed
8E38=9* MyoHand VariPlus Speed
8E33=9 System Electric Greifer DMC VariPlus
Other prosthesis components can not be used. DynamicArm Plus is configured by means of the 646C57 software. In order to do so, DynamicArm Plus is connected to PC via integrated Bluetooth module.
Scope of delivery:
DynamicArm Plus 12K110N*
Dummy for electric wrist rotator
Battery charger with EU and US plug
Lamination ring
Assembly hook
Alignment tool
2 Year Manufacturer's Warranty

Optional items ordered separately:
Coaxial plug or Electric wrist rotator
Input device & cables
3rd Year Extended Warranty: DynamicArm Plus SP-12K110N=3
Specifications
Available Colors

| Article Number | Model | Size | Color Number | Color Description |
| --- | --- | --- | --- | --- |
| 12K100N=45 | DynamicArm | 45mm | 4 | Tan |
| 12K100N=50 | DynamicArm | 50mm | 4 | Tan |
| 12K100N=45-7 | DynamicArm | 45mm | 7 | Jet Black |
| 12K100N=50-7 | DynamicArm | 50mm | 7 | Jet Black |
| 12K100N=50-1 | DynamicArm | 50mm | 11 | Medium Brown |
| 12K100N=50-2 | DynamicArm | 50mm | 15 | Dark Brown |
| | | | | |
| 12K110N=45 | DynamicArm Plus | 45mm | 4 | Tan |
| 12K110N=50 | DynamicArm Plus | 50mm | 4 | Tan |
| 12K110N=45-7 | DynamicArm Plus | 45mm | 7 | Jet Black |
| 12K110N=50-7 | DynamicArm Plus | 50mm | 7 | Jet Black |
| 12K110N=50-1 | DynamicArm Plus | 50mm | 11 | Medium Brown |
| 12K110N=50-2 | DynamicArm Plus | 50mm | 15 | Dark Brown |