Skip to content
Skip to navigation menu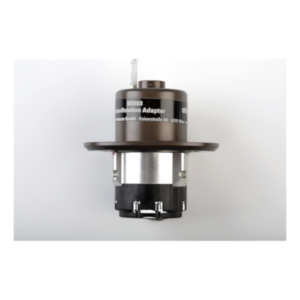 AxonRotation – Active Rotation
Item #: 9S503
Active Rotation unit for the Michelangelo hand.
Overview
Active AxonRotation unit for the Michelangelo hand.

AxonRotation fits perfectly into the Axon-Bus Prosthesis System and is reducing compensatory movement to a minimum level.

AxonRotation unit combined with the Michelangelo hand further expands the functionality of the entire prosthesis. Providing the user active rotation in addition to an already highly functional Michelangelo Hand.
Seven different gipping patterns, automatic thumb positioning and active hand rotation offer the user a great variety of functionality and further enhances the capability of the Michelangelo Hand System.

AxonRotation is programmed for more intuitive and effective use benefitting the user in many ADL´s. Not only do unilateral users benefit from bimanual activities, but bilateral users immediately appreciate and benefit the most from the active rotation.
Active rotator is only 7mm longer than passive rotator (9S501) so it can be easily added to (or exchanged with) existing prosthetic devices.
Specifications:
Weight: Approx. 140 g / 4.94 oz
Dimensions: Height: 59 mm
Width: 58 mm
Additional 7 mm internal build height compared to 9S501 Passive Rotation Adapter
Rotation range: Pronation 160 degrees, Supination 160 degrees
Speed: Max. 25 rpm
Max. torque electrically: 1.5 Nm
Rotation is not lockable
Passive rotation as a mechanical overload protection


Specifications
| | |
| --- | --- |
| Rotation | Active |
| Length | 59 mm (Additional 7 mm build height compared to 9S501 Passive Rotation Adapter) |
| Width | 58 mm |
| Pronation | 160 degrees |
| Supination | 160 degrees |
| Weight | approx. 140 g / 4.94 oz |
| Speed | Max. 25 rpm |
| Max. torque electrically | 1.5 Nm |
| Rotation is not lockable | |
| Passive rotation as a mechanical overload protection | |